1344. A gun rack for storing rifles or shotguns: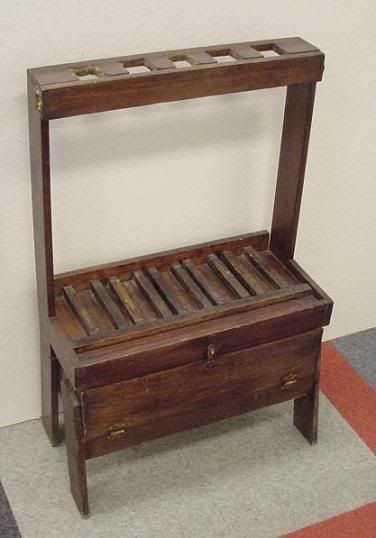 1345. A
Protectoseal
plunger can
, pushing down on the dasher dispenses a measured amount of solvent for moistening a cloth, for use when cleaning equipment with flammable chemicals.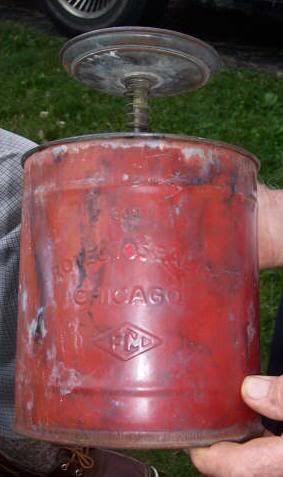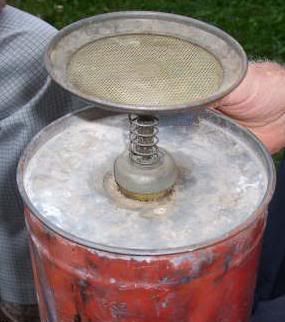 1346. A Neocube, 216 neodymium magnets that can be manipulated into various configurations.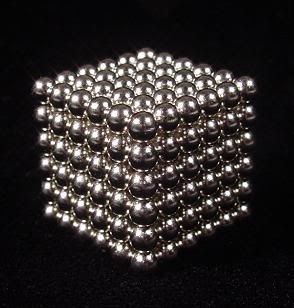 1347. Bog shoes for a horse, for use in peat bogs or other similar terrain: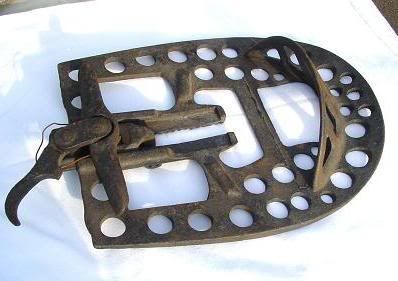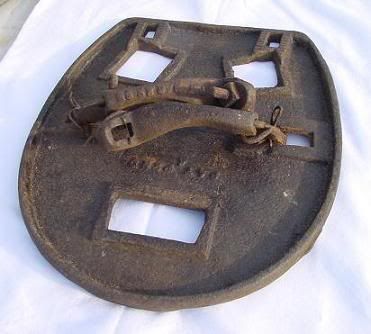 This one was described as a mud shoe, I'm not sure if it's interchangeable with a bog shoe or not.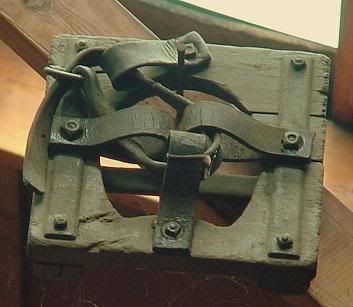 1348. A fireman's
Kochek universal spanner
, the slot is used as a gas shut-off wrench.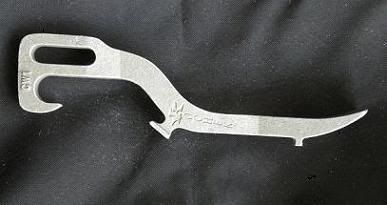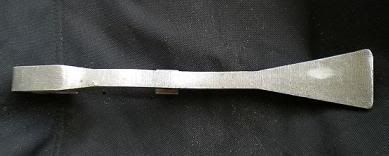 1349. A watchmaker's hand puller: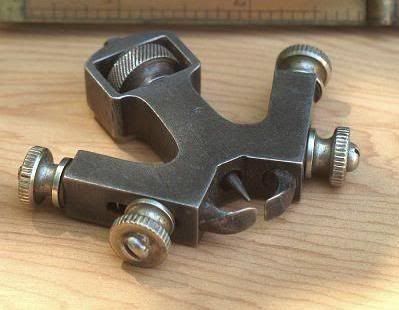 1350. A
Lilly bar iron
, these handcuffs were invented by Sgt. Lilly and were famous for being used on the conspirators in President Lincoln's assassination.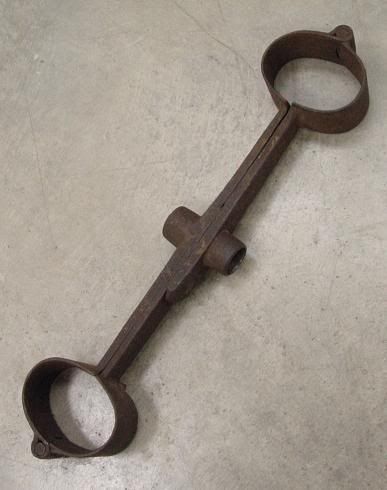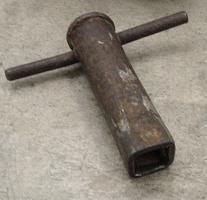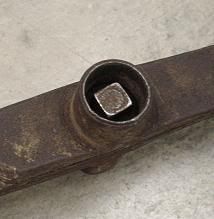 Update
1343. Thanks to Steve for sending the answer for this one:
"This is a rifle barrel inspection device; the 45 degree mirror is missing from the aperture in the side of the tube. I have one identical to this. I was told that all soldiers were issued one as part of their kit."
Similar to patent number
7,180,587
, there is also a
fiber optic device
for the same purpose.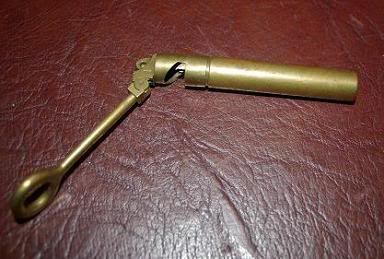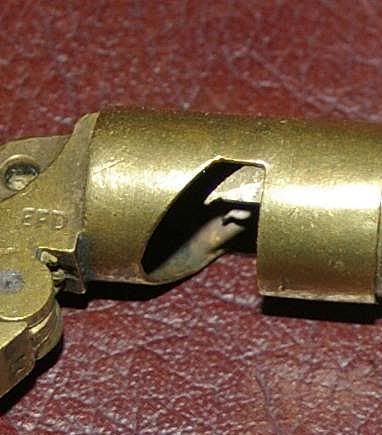 The tube is open on both ends.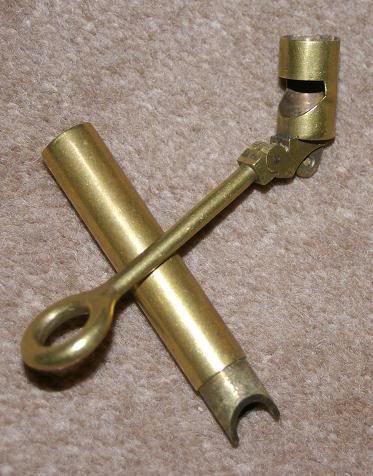 To submit photos, click on the profile link at the upper right to find my email address.
Last week's set is seen below,
click here
to view the entire post: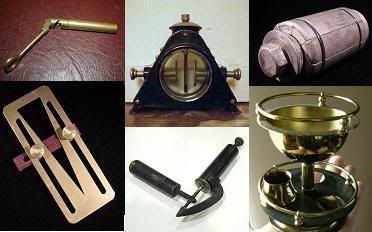 Black Ops Pro Tips
More discussion and comments on these photos can be found at the newsgroup
rec.puzzles
.